Happy Friday, friends! I've been swamped with work and life lately, but I'm finding that doing this ol' blog thing on Fridays helps me decompress and remember all the great things about my week. It's quite therapeutic in fact, and I'm all about self-care!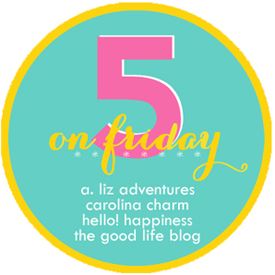 ONE- Operation Christmas Child
I'm getting in the Christmas spirit early this year. I keep hearing about Operation Christmas Child when listening to K Love, so I decided to jump in and put together a gift! Charlotte and I are going shopping to find some goodies for a very deserving child. I hope it brings some joy to a sweet little one. Next week is the national collection week. For more details and to find a drop off location near you, here's the link: http://www.samaritanspurse.org/what-we-do/operation-christmas-child/.
TWO- Free art? Yes please!
Umm, how cute is this antler art? I'm kind of obsessed with antlers these days. And what's better than a FREE printable? Also, have you checked out Lolly Jane's blog? LOVE! So much inspiration, it's ridiculous! This one will be going in our bedroom ASAP.
THREE– HELP! We need to upgrade Charlotte to a "big girl" car seat, and I'm totally overwhelmed with the choices. Being the frugal people that Eric and I are, I'm constantly at a battle between money and safety. Obviously safety is #1. But is there a car seat out there that's both safe AND affordable?? The thing is, you have to buy TWO, not just one like the infant car seat. My oh my, I realize that literally every parent goes through this when their child gets bigger, but I'm feeling a big bogged down with this decision making process! (first world problems, people!)
FOUR–
This.
This is so important to remember, and repeat, and repeat.
FIVE– We remodeled our basement guest bedroom a month ago. It is a very….unique room. It's been no secret that this room is my least favorite in the house. BUT, with a fresh coat of paint, some snazzy antlers, and a lot of TLC, it's really growing on me. Progress. Here's a little Before/After action for ya-


Hope you all have a fabulous weekend!